OPTIONAL TOUR MAY 6–7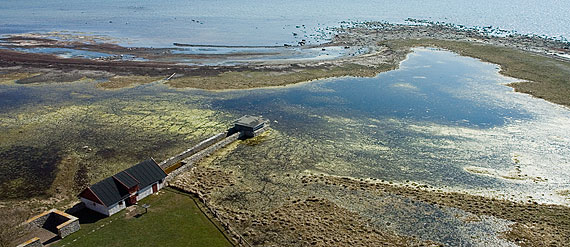 The meeting will be followed by a two-day optional tour to Ottenby Bird Observatory, including bird watching in one of the most spectacular places in Europe. Meet the nordic spring in a World Heritage - The Agricultural Landscape of Southern Öland - and enjoy orchids, beautiful mornings and sunsets, and 150+ species of migrating birds on their way to their nesting grounds in Scandinavia and the Arctic.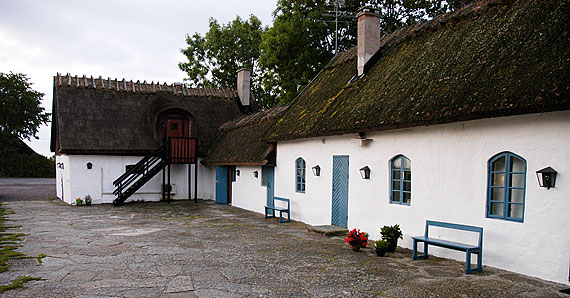 Gammalsbygården Inn
Friday, May 5
Transportation from the conference centre to Gammalsbygården Inn.
Two-course dinner.
Saturday, May 6
Early morning excursion with bird-watching. We will bring breakfast in baskets.
Visit to Ottenby Bird Observatory, presentation of ongoing research activities.
The rest of the day spent in small groups according to your own preferences. Possibility to visit the Eketorp Iron Age Fortress, the VIDA Museum & Art-gallery, go for a guided walking-tour to watch orchids or to continue bird-watching and enjoying the unique landscape of Öland. Cars and minivans will be available.
Three-course dinner at Gammalsbygården in the evening
Sunday, May 7
Early morning excursion with bird-watching. We will bring breakfast in baskets.
End of official programme. Transportation back to Kalmar will be arranged according to individual needs.
PRICE AND REGISTRATION
The price for the full package is approx €160:- (SEK 1500:-) if you are prepared to stay in a shared double room. Additional cost for single room, €28 per night. Alcoholic beverages not included. The price may still change slightly, check for final price before registration.
Please register for the Optional Tour in conjunction with registration to the meeting, as we need to make advance bookings at the Inn.
Latest date for registration is March 31. We may have a possibility to organize a few more places if you register before April 7, but we cannot promise places for everyone.
REMEMBER to bring a spotting scope or field glasses if you can!
Warm, windproof clothes and waterproof trekking boots or wellies are strongly recommended. Mornings can be cold and windy in May and the tracks may be very wet!